Assorted Creams
Our secret ingredient makes Veni's creams especially creamy!
Assortment may include vanilla, butter, maple, chocolate, coconut, cherry, raspberry, strawberry, lemon, orange, or other specialty flavors.
During warm months (April 1st – Oct 1st), Veni's recommends that chocolate orders be shipped with Insulated Thermal Packaging so your chocolates arrive in good condition. Delivery must be within 2 days.  Please choose the item with the correct packaging when placing your order!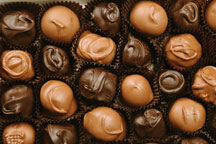 Assorted Creams 1 lb
Assorted Creams (1 lb) with standard packaging
$22.00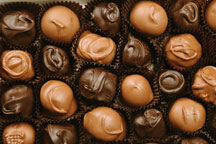 Assorted Creams 1 lb with insulated packaging
Assorted Creams (1 lb) with insulated packaging
$30.00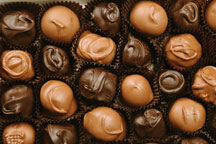 Assorted Creams 2 lb
Assorted Creams (2 lb) with standard packaging
$42.00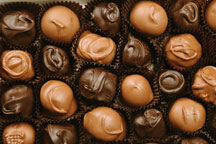 Assorted Creams 2 lb with insulated packaging
Assorted Creams (2 lb) with insulated packaging
$50.00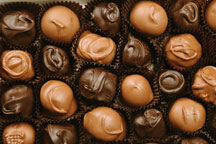 Assorted Creams 3 lb
Assorted Creams (1 lb) with standard packaging
$63.00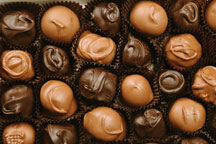 Assorted Creams 3 lb with insulated packaging
Assorted Creams (3 lb) with insulated packaging
$71.00